About Rapha Treatment Center
Rapha Treatment Center is a private, non-profit drug and alcohol treatment program certified by the Alabama Department of Mental Health. Rapha was incorporated and began rehabilitation services in August 1997 as a 30-bed facility. Today, Rapha Treatment Center is one of the largest substance abuse treatment programs in the state of Alabama, including high-intensity residential treatment, low-intensity residential treatment, and access to sober living environments on one campus. For those who desire a faith-based recovery, we provide the support for individuals to grow in the knowledge of "the God of our understanding". A phased approach allows continuity of care for up to one year of continuous residential recovery and facilitates a Recovery Oriented System of Care (ROSC).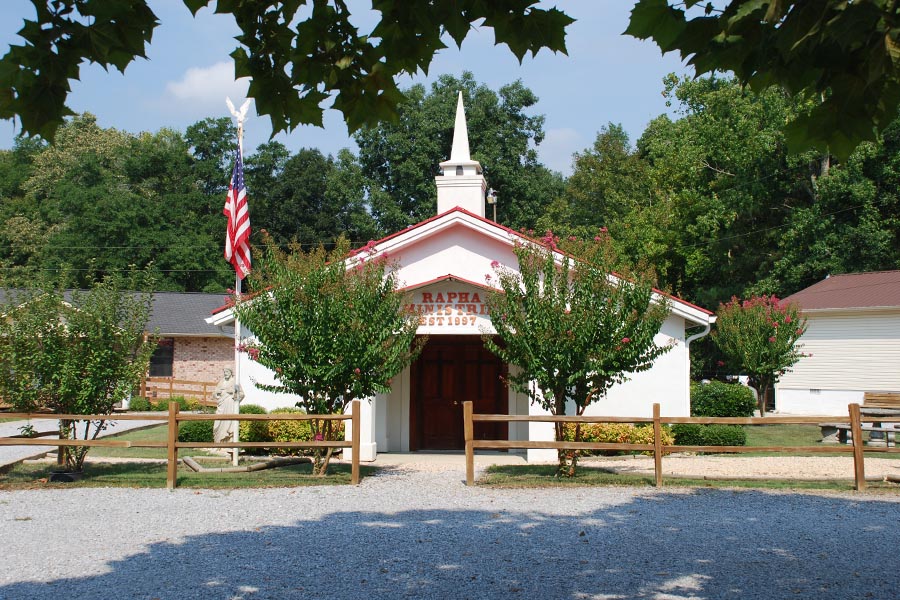 Our Mission
The mission of Rapha Treatment Center is to provide a safe, therapeutic environment to begin long term recovery.
Recovery Program Services
Psychoeducational and process groups and individual sessions to learn coping skills, with an emphasis on the client's personal responsibility
Anger Management classes
Financial Management classes
Twelve-Step recovery groups on campus
HIV/AIDS education and testing referrals
Employment assistance and vocational rehabilitation
Access to GED classes
Relapse prevention classes
---
Our Facility
Click on the images below to view them larger.
---
Meet Our Staff
Rapha Treatment Center employs a full-time staff that oversees the facility and clients 24 hours a day, 7 days a week. The staff provides substance abuse counseling services using Evidenced Based Practices and is professionally trained in the supervision of clients' health and welfare; e.g. First Aid, CPR, and Crisis Intervention.
Sheree Logan Towne, MSW, CAC
Executive Director

Jim Money, BA, CAC
Facility Director

Annie Howell, MA, ALC, CAC
Clinical Director

Filishia Thrower, MSW
Residential Counselor

Micah Moore, CRSS
Admissions Coordinator

Jonathan Gregg
Substance Abuse Counselor

---