Programs Certified by the Substance Abuse Division of the Alabama Department of Mental Health
Drug and alcohol rehabilitation are very personal experiences.
For some, outpatient treatment can make all the difference.  Family Life Center offers a state-certified, outpatient program for substance abuse with seven locations in Alabama.
For others, either the severity of their addiction or external factors ranging from negative influences to abusive relationships can make outpatient services less effective. When the best course is for 24-hour care at a live-in facility where physical, spiritual, and life-skill needs can be addressed, then Family Life Center offers placement in Rapha Treatment Center.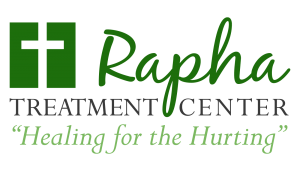 Rapha Treatment Center is a private, non-profit drug and alcohol treatment program certified by the Alabama Department of Mental Health providing high intensity residential treatment, low intensity residential treatment, and access to sober living environments on one campus. For those who desire a faith-based recovery, Rapha Treatment Center provide the support for individuals to grow in the knowledge of "the God of our understanding".
Learn more by visiting the Rapha Treatment Center webpages.